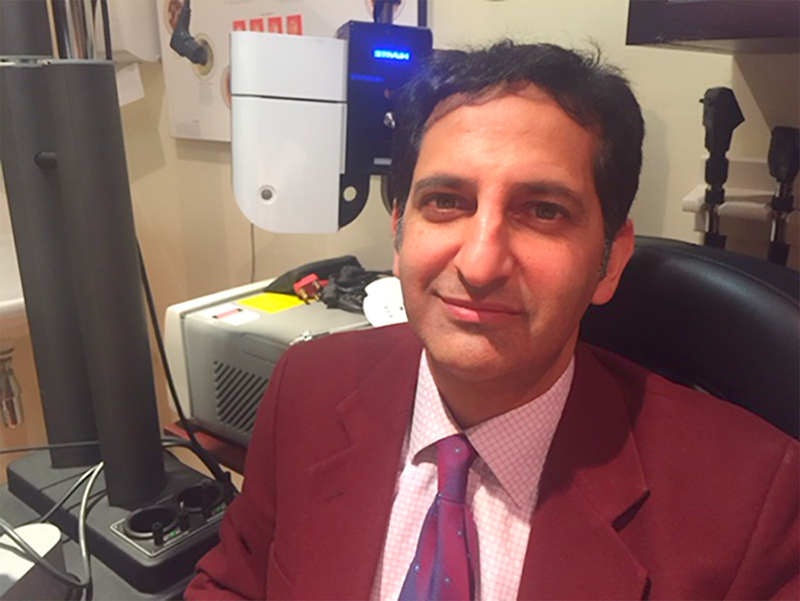 About Dr MD Saloojee
(MBBCh)(WITS) FCS (SA) Opthalmology
Dr Mohamed Dawood Saloojee is an Ophthalmologist in Cape Town, South Africa.
He holds a MBBCh from WITS University Johannesburg South Africa, FCS (SA) Ophthalmology.
He also completed a Fellowship in vitreo-retinal Surgery at Southampton General Hospital in the UK.
Dr Saloojee began his career at the University of Witwatersrand in Johannesburg, where he received his medical Degree in 1992. He then practiced for a while before completing his Ophthalmology Fellowship in 1999.
Dr Saloojee currently consults from three practices in Cape Town; N1 City Medical Chambers, Melomed Mitchells Plain and Melomed Gatesville. Dr Saloojee performs operations at the Cape Eye Hospital and Melomed Gatesville.
He specialised in the diagnosis and treatment of Eye Conditions, such as glaucoma and cataracts, and he is able to treat these conditions surgically to ensure they are remedied quickly and effectively.
Please note that Lasik and PRK refractive surgery is not offered at this stage
Ophthalmologist societies